Gabrialla
Regular price
Sale price
$29.97
Unit price
per
Sale
Sold out
The Gabrialla Post-mastectomy Compression Arm Sleeve is designed with graduated compression to best aid you during the healing process. Graduated compression is recommended by Doctors as an effective method to help increase blood flow, improve circulation and promote faster healing Post-mastectomy. The Gabrialla Women's Health Collection is designed to help alleviate the stress to your body, so you can stay healthy, comfortable and active in your day-to-day life!
Highly recommended by Doctors to promote faster healing by reducing swelling in the arm from lymphedema or postoperative edema and swelling due to arm immobility following a stroke or cast removal Fits the right or left hand and arm, providing a firm compression of 20-30 mmHg Provides coverage from palm to shoulder and includes a shoulder strap for better support and increased comfort Highest compression provided at the palm of the sleeve, gradually decreasing up to the shoulder Recommended as an effective treatment following: mastectomy, radiotherapy, swelling due to arm immobility following a stroke or removal of cast
Product Features and Benefits:
DOCTOR RECOMMENDED - Recommended to increase blood flow and promote faster healing after a mastectomy.
GRADUATED COMPRESSION -Features high-quality compression material to promote a quicker recovery.
EXTRA SUPPORT -Provides extra support after surgery so you can feel secure and comfortable while you heal.
Share
View full details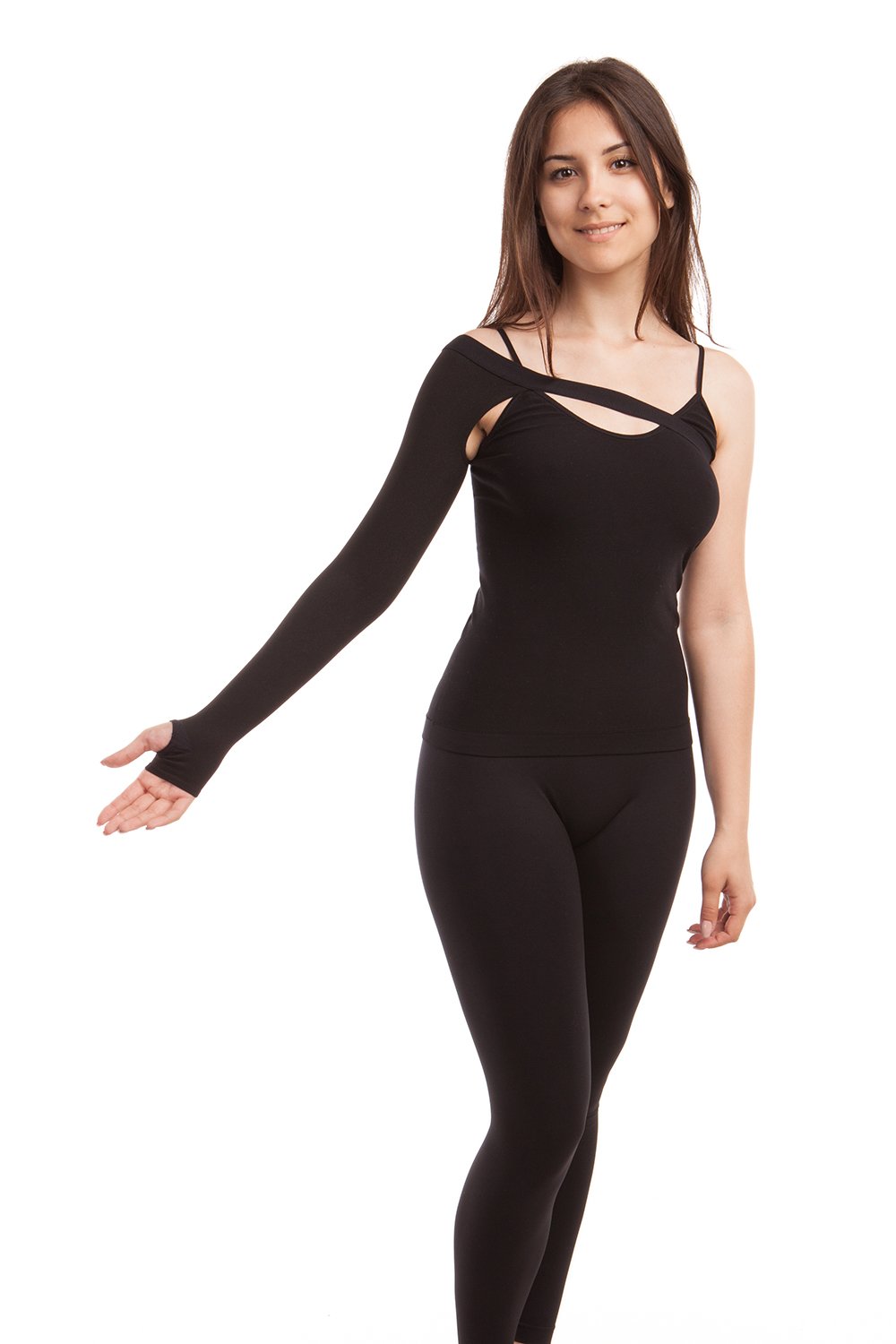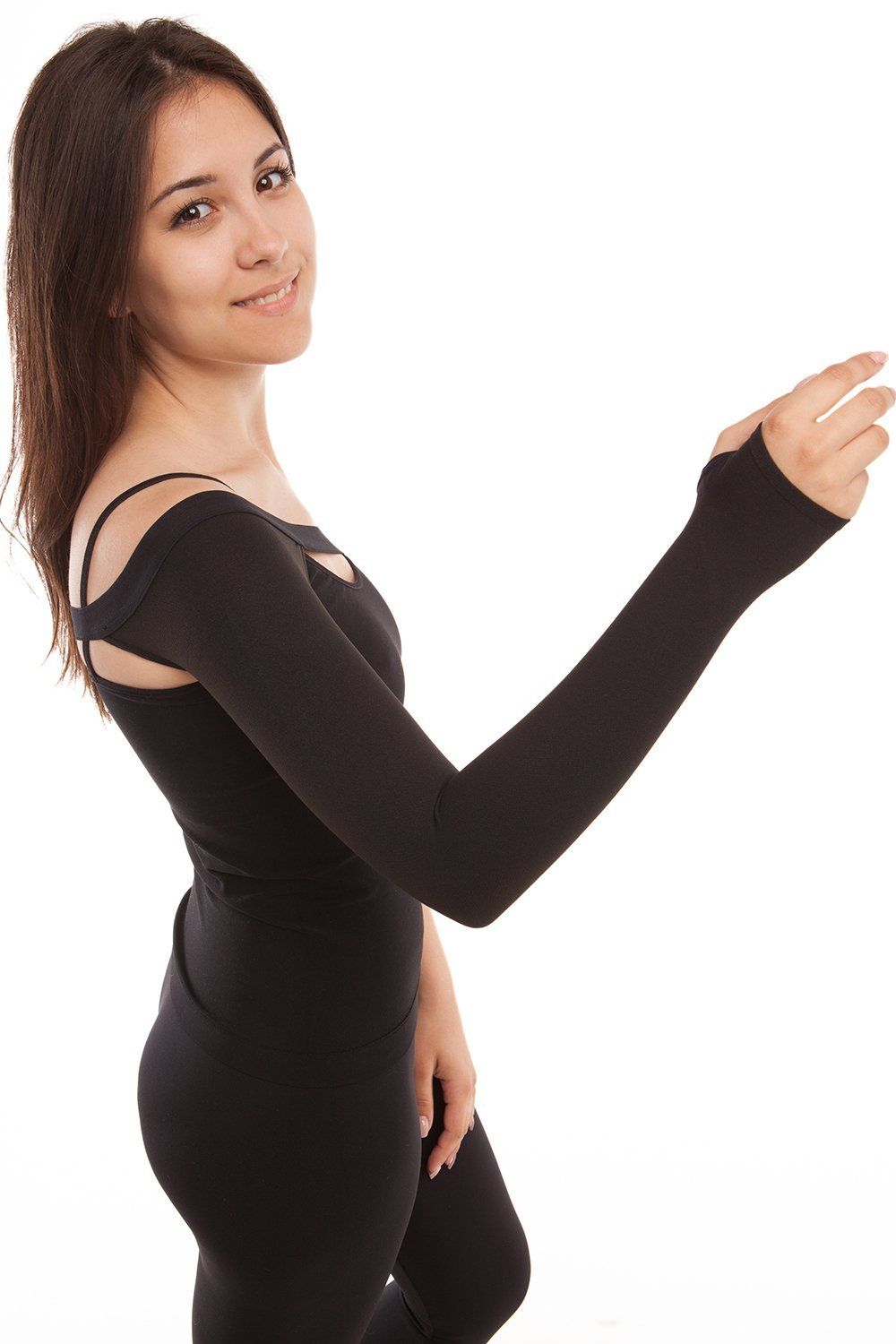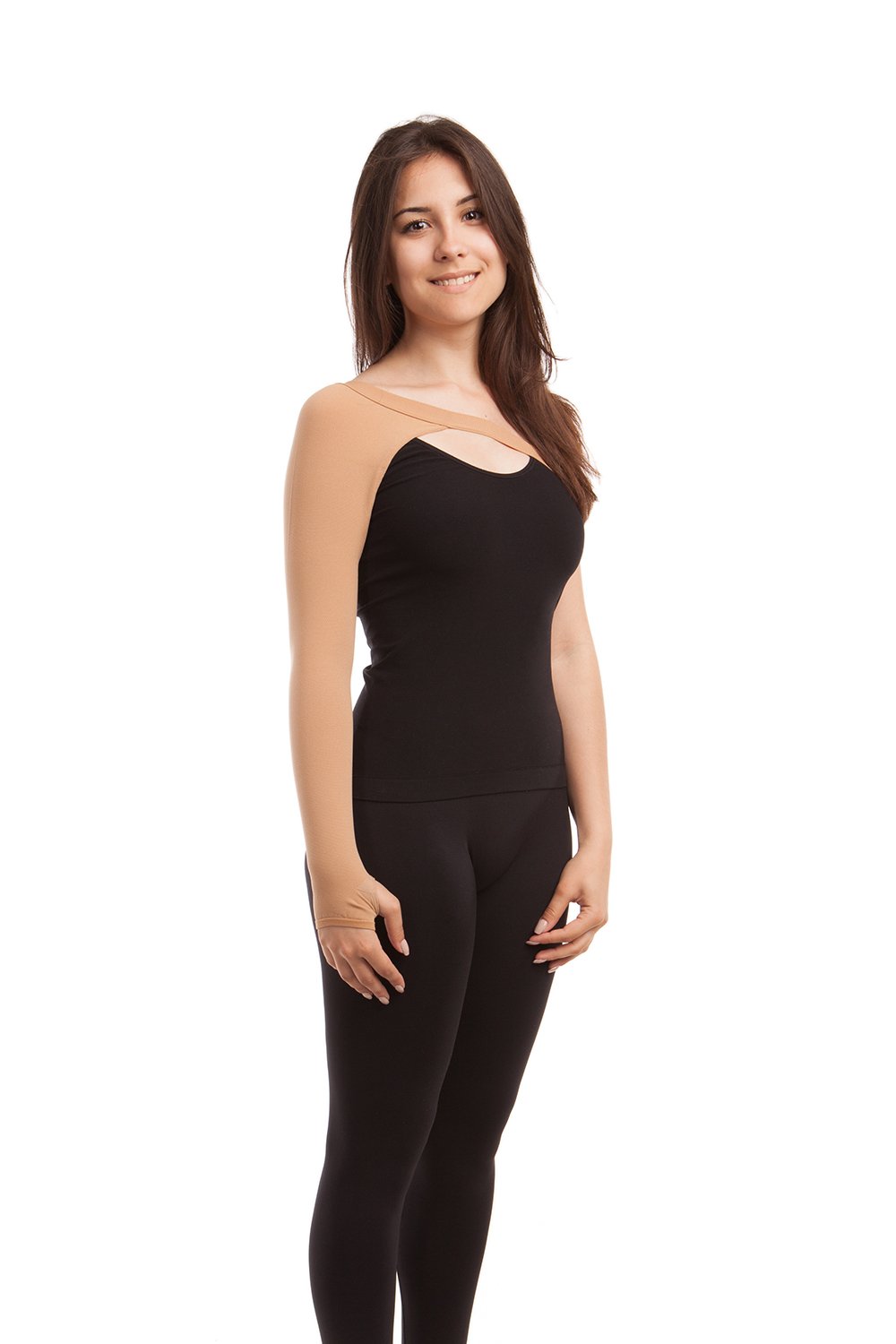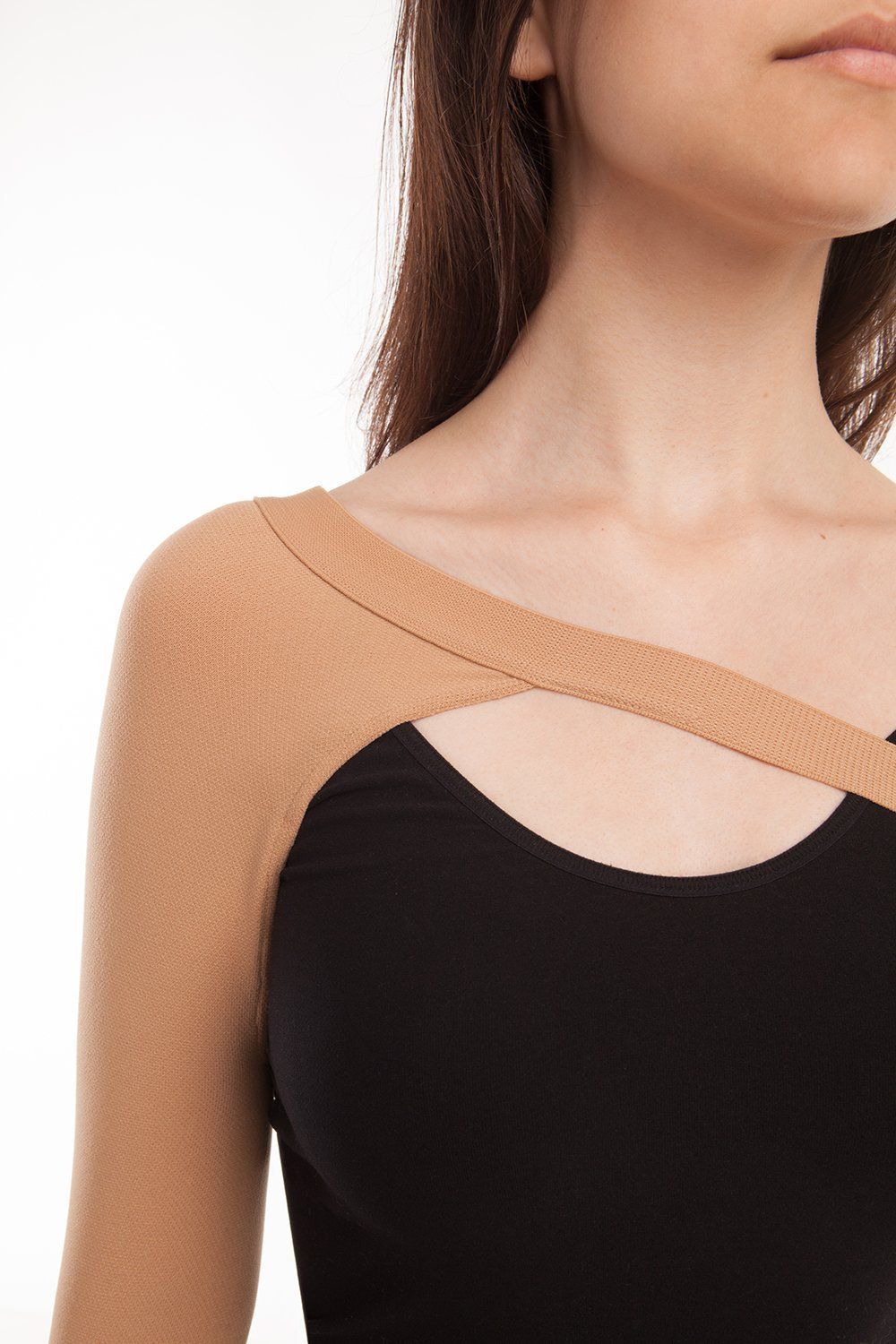 Question
Excuse me, I have a question: does the same article work for both the left arm and the right arm?
Love the sleeve
I like this sleeve. I especially like the hand part. It's very comfortable. I've had trouble finding one that is comfortable on the hand because there is usually individual fingers and the stitching is uncomfortable. This covers the hand up to the fingers. The whole sleeve is very smooth and comfortable.
Very pleased with the high-quality of this sleeve.
I purchased this item with some fear being it the first time I buy here but I've found a fantastic surprise by realising that it's exactly as detailed in the description. I had absolutely no problem at all and I'm very pleased to have followed my impulse to buy it here. My swelling was reduced completely and the nice beige colour actually decreases the visibility of me wearing it as I'm not very dark skinned. It also arrived on a timely manner. Expect nothing else but SUPERB quality with this arm sleeve.
Ugh!
Another item I wish no one ever had to buy. This fits well and does the job. I like the color because I can hide it well under a long sleeve shirt. If you need one of these this is a good choice
this was very useful for me
i had arm surgery and these helped the swelling to completely reduce and my arm didn't balloon up. easy to wear also i did buy the product again