Gabrialla
Regular price
Sale price
$39.97
Unit price
per
Sale
Sold out
Discover the Ultimate Solution for Swelling Legs and Feet During Pregnancy: 
Experience instant relief with our firm graduated compression of 23 to 30 mmHg, providing targeted support that gradually decreases along your legs. Say goodbye to swelling and hello to enhanced blood circulation, pain alleviation, prevention of blood clots, and effective treatment for painful varicose veins. Indulge in premium comfort and durability with our sheer pantyhose, specially designed for moms-to-be who spend long hours sitting or standing. Don't let pregnancy slow you down—embrace comfort and style with Gabrialla™ Maternity Compression Pantyhose!
Boost Circulation, Relieve Discomfort:

Trust in the expertise of doctors, who recommend our pantyhose for the treatment of varicose veins.

Revitalize Your Legs: Say Goodbye to Swelling, Fatigue, and Pain
Tailored to Your Bump: Unique Elastic Pouch Accommodates Your Growing Tummy
Invest in Quality: Save Money with 7-10 Times Longer Lifespan Compared to Regular Hosiery
Style and Comfort Combined: Sheer Hosiery that Exudes Elegance and Comfort
 Materials: Nylon 75% | Spandex 25%
Share
View full details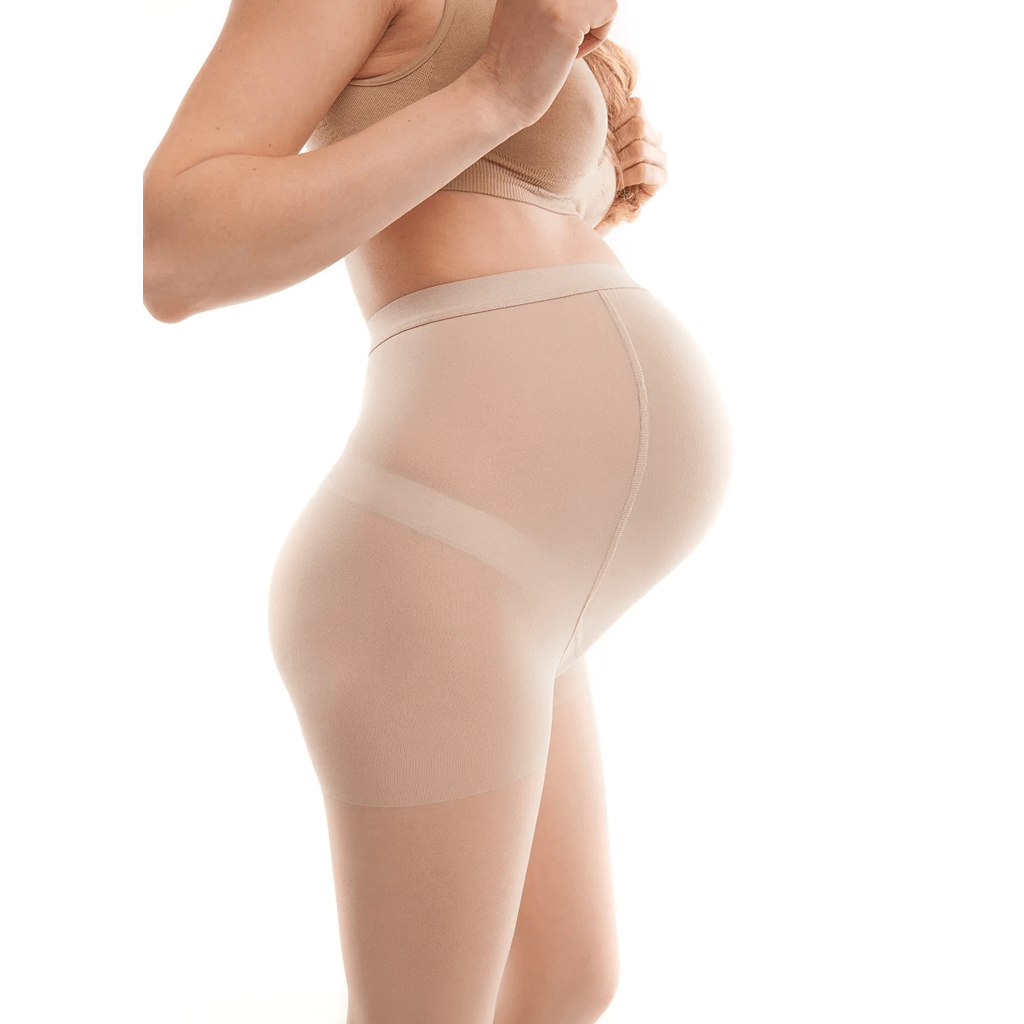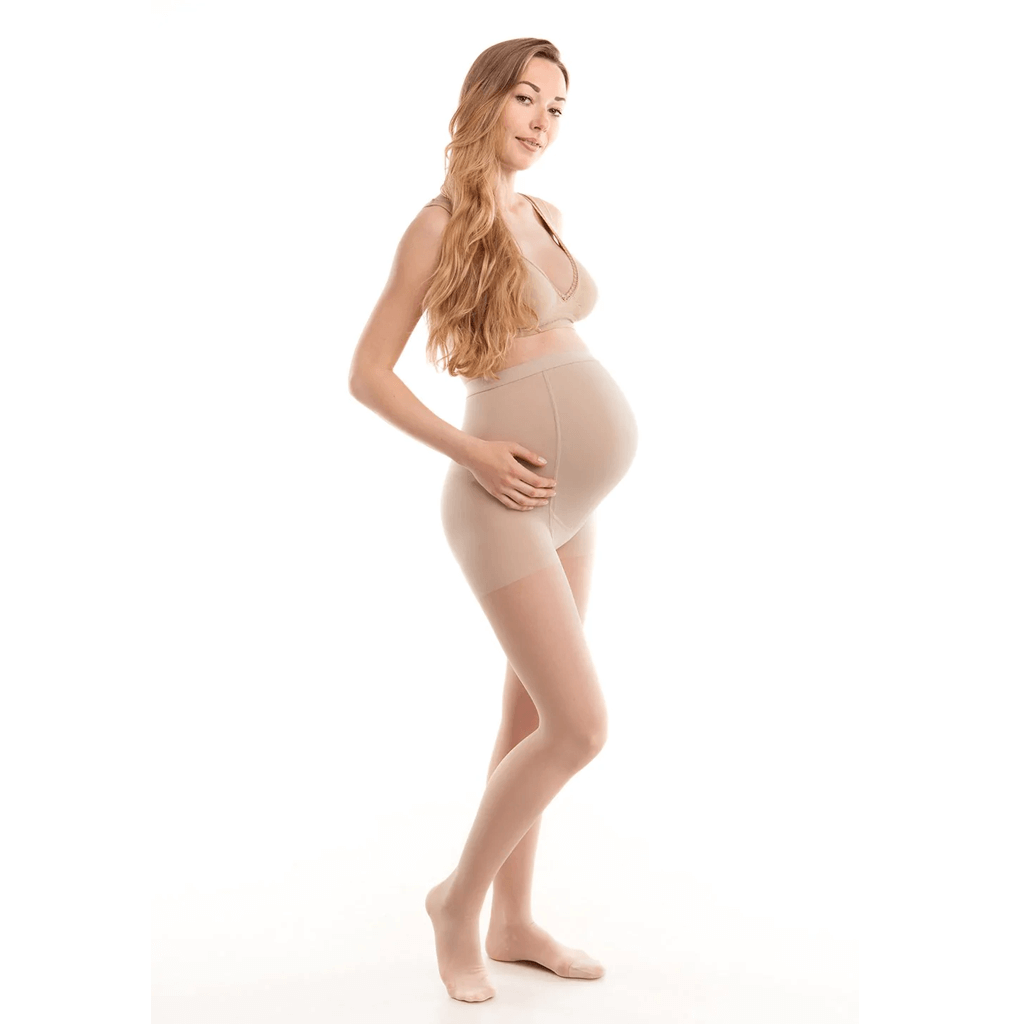 The ankles are the trickiest part to get on. I'm 36 weeks so it's a challenge to manage so my husband helps me lol. It's a comedy. But we drove multiple hours in the cars and another time did lots of walking an these really helped! I wore them with a dress and boots and also under jeans.
They do the job, the compression is ok. But it feels a little bit too tight in my belly. I am 28 weeks pregnant, 5". I ordered the medium, maybe I should be order a bigger size.
They keep riding down and driving me crazy.
The product is not right around the stomach. It fit just perfect.
They worked good and looked nice but they were difficult to get ...
They shouldn't make compression pantyhose for pregnant women. They worked good and looked nice but they were difficult to get on when you can hardly bend over!