Gabrialla
Regular price
$35.00
Sale price
$24.95
Unit price
per
Sale
Sold out
Experience unparalleled comfort and support with our premium Microfiber Knee High Compression Socks. Offering a remarkable 25 to 35 mmHg of extra firm compression, these socks are expertly crafted to alleviate discomfort and reduce swelling in your tired, aching legs. Designed with the utmost care, they effectively treat varicose veins and other venous concerns. With a unique graduated compression design, these socks provide targeted support, exerting greater pressure at the foot and ankle, which gradually decreases up the leg. Embrace the summer season with their open-toe design, combining style and functionality in one.
Maximum Compression Support: Engineered for post-operative recovery and addressing severe conditions
Advanced Treatment Stockings: Targeting edema, varicose veins, swelling, and fatigue from prolonged standing
Durable Microfiber Construction: Ensuring extended wear and exceptional longevity
Breathable Open-Toe Design: Promotes airflow for enhanced comfort in warm climates
Share
View full details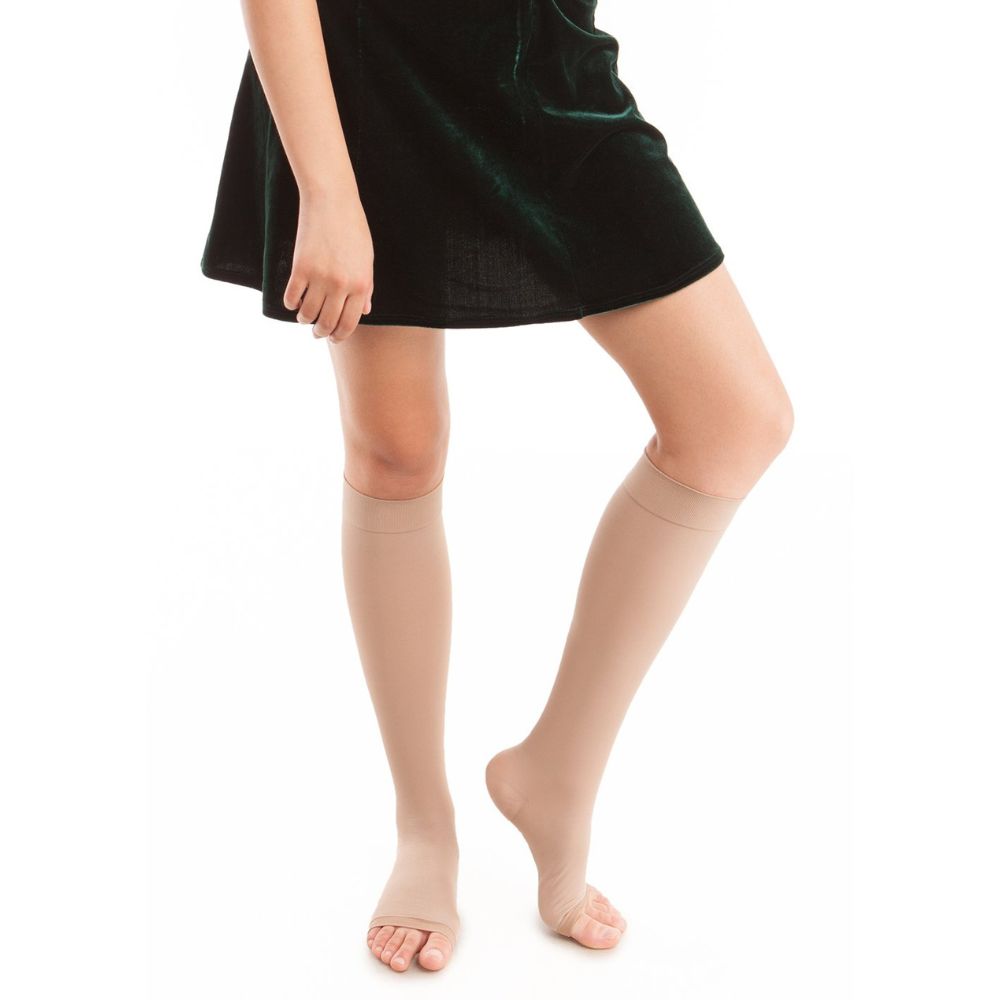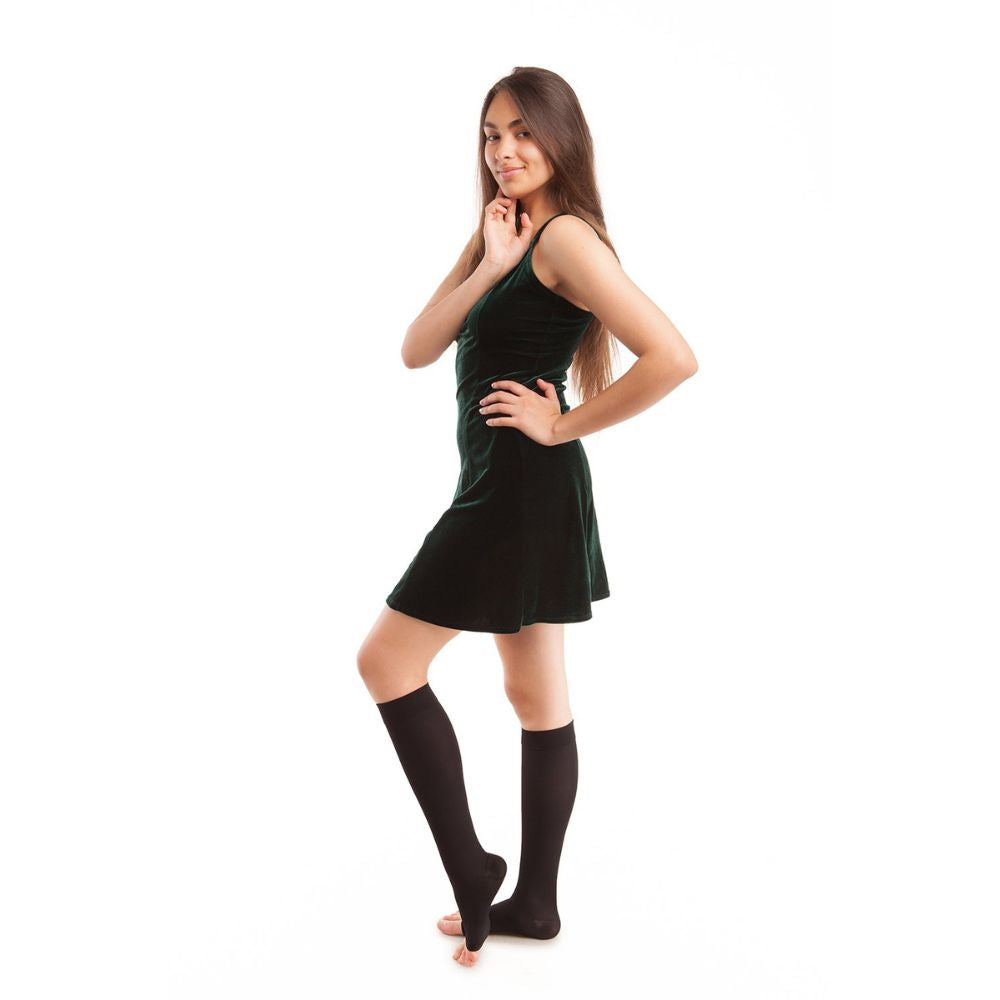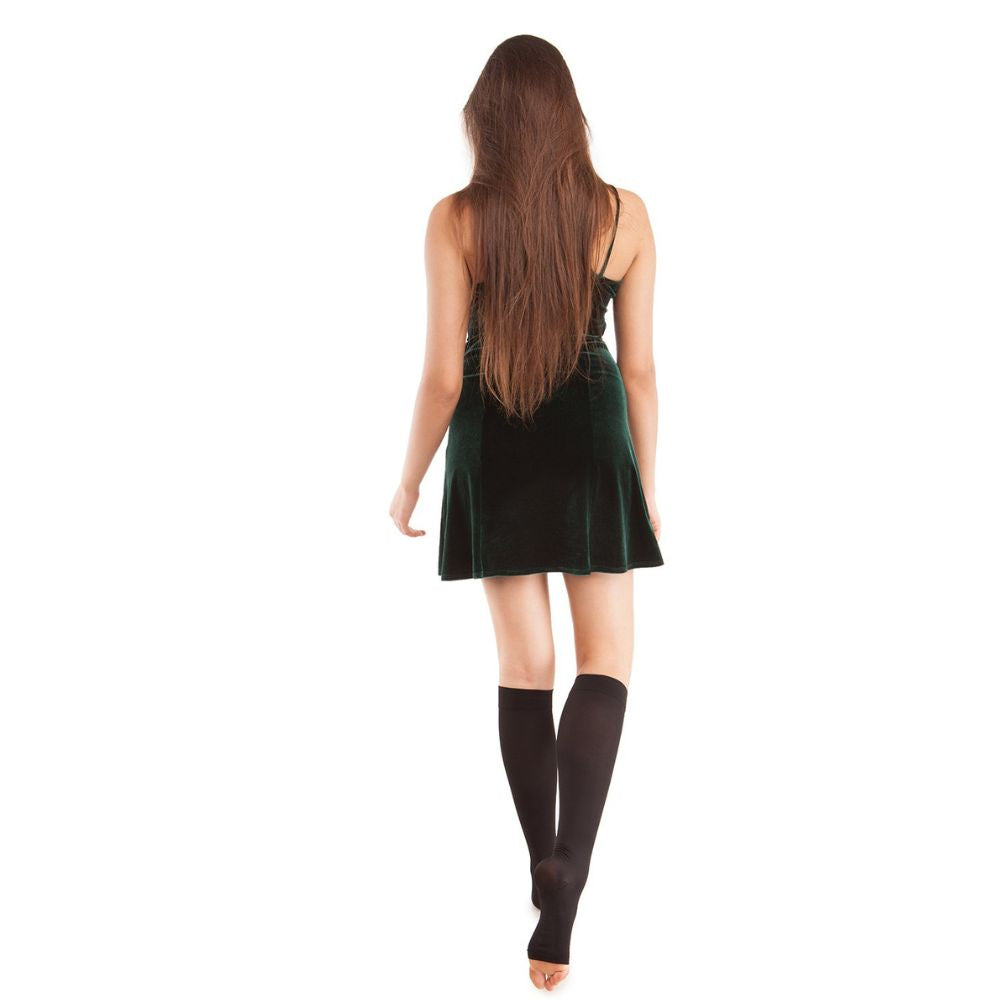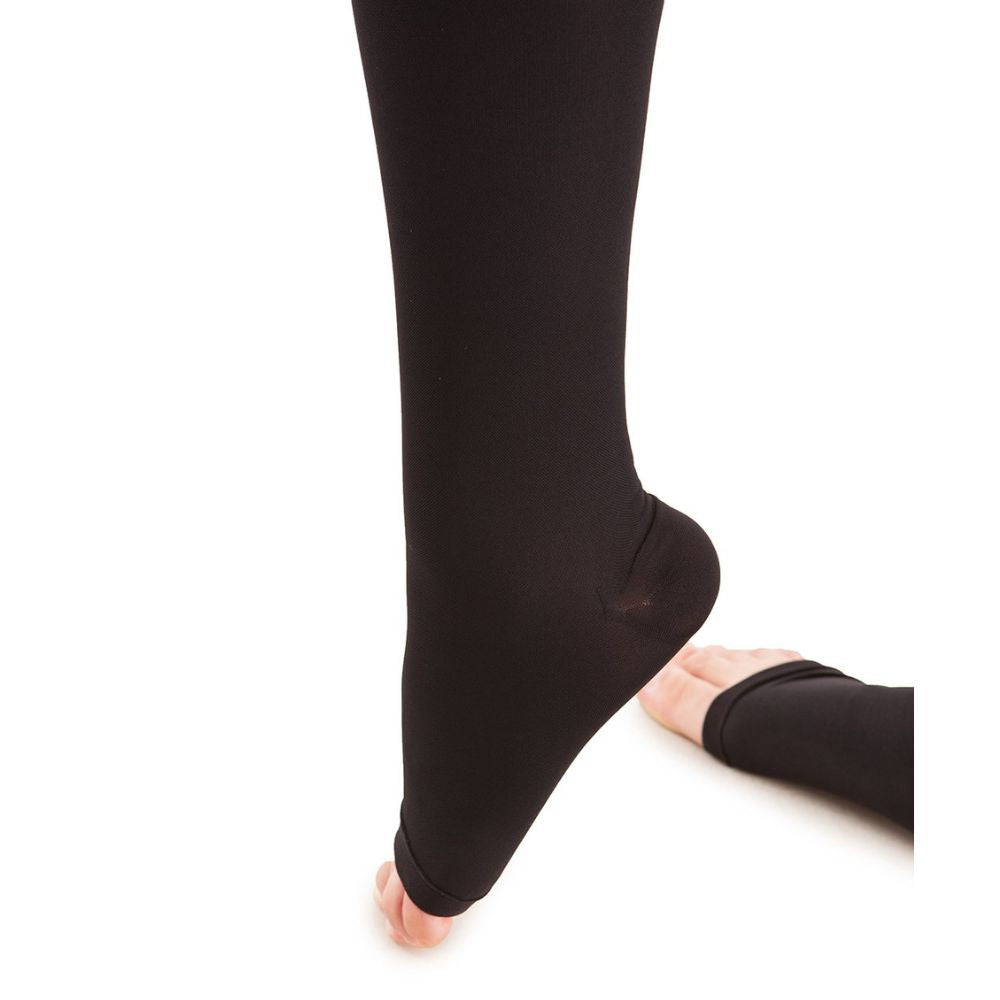 Good post op product for preventing leg swelling.
My wife had some edema after a surgery - this really helped to keep her leg swelling to a minimum.
far enough on my legs that I didn't feel like my legs were being cut in half
Exactly what needed and came up far enough on my legs that I didn't feel like my legs were being cut in half.
Very good quality
This is the second time I've purchased this product. I wore the previous pair for 6 months before they ripped. I'm short, so these stockings come up to the bottom of my butt. I love my stockings :)
These are very good compression stockings
These are very good compression stockings. I am scheduled for sclerotherapy and ablation for venous insufficiency and varicose veins as well as having leg fatigue and swollen ankles. Wore these all day and they really did wonders for my symptoms. They also stayed in place and did not roll and they were way more comfortable than the compression knee highs that I have worn previously. Impressive that they stayed put as I am tall and have some serious thunder thighs. At the offering price, I really thought the 2 count in the description meant two stockings i.e. one pair, so I was ecstatic when I received two pairs at such a low price!
Good for varicose veins
I got these while pregnant. They were a tremendous help for sore tired swollen legs and I loved the open toe since I was living in maxi dresses and sandals