Gabrialla
Regular price
Sale price
$34.97
Unit price
per
Sale
Sold out
Unlock the secret to healthier, more beautiful legs with Gabrialla™  Thigh High Compression Stockings!
Offering an impressive 23 to 30 mmHg of firm graduated compression, these thigh highs are your ultimate solution for treating edema, varicose veins, circulatory issues, and chronic venous insufficiencies.
Featuring elegant lace tops lined with two rows of silicone, these stockings stay securely in place throughout the day, ensuring maximum comfort during extended wear. The unique design provides targeted support for your feet and ankles, gradually decreasing pressure as it moves up the legs, promoting optimal circulation.
Powerful Compression Therapy: Experience the benefits of 23 to 30 mmHg firm graduated compression, effectively treating edema, varicose veins, circulatory issues, and chronic venous insufficiencies.
All-Day Comfort: The lace tops with two rows of silicone ensure a secure fit, preventing slipping and allowing you to comfortably wear them throughout the day.
Doctor Recommended: Trusted by medical professionals for the prevention and treatment of varicose veins and chronic venous insufficiencies.
Fashionable Design: Sheer and elegant, these thigh highs enhance your style while providing the benefits of compression therapy.
Share
View full details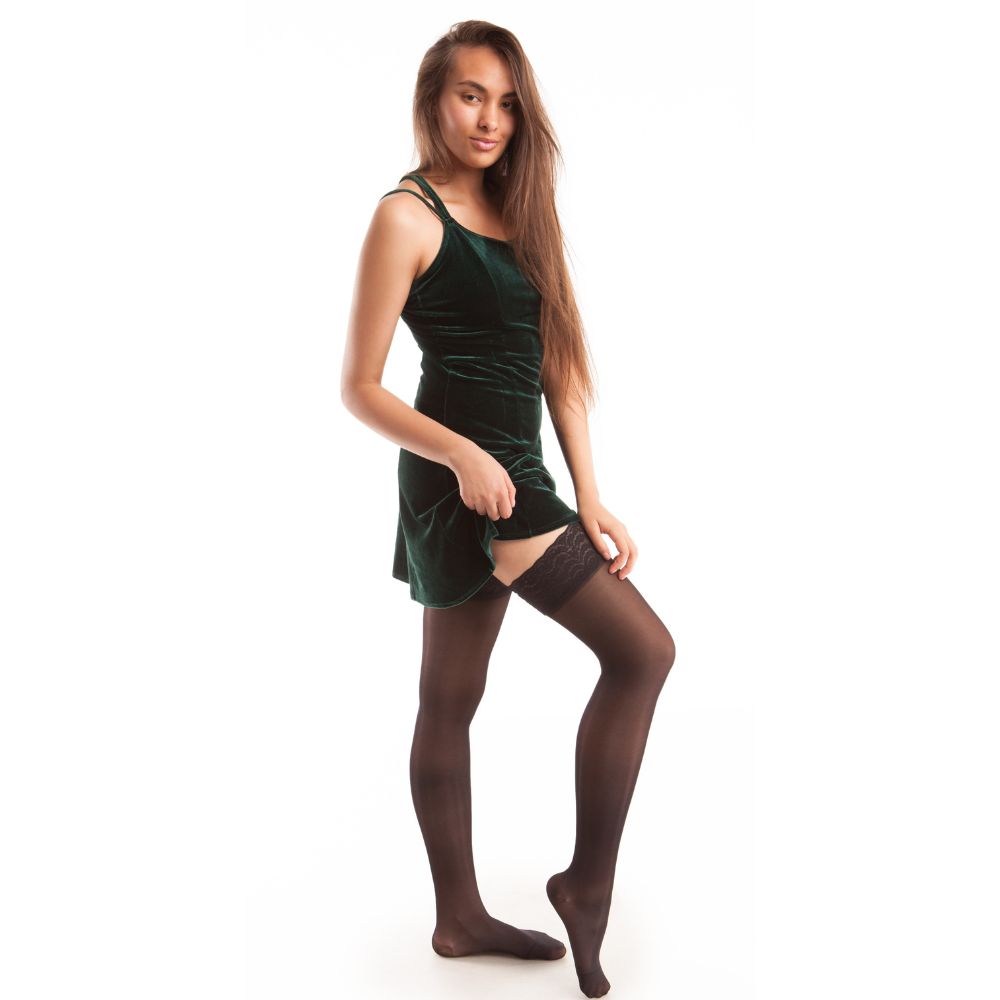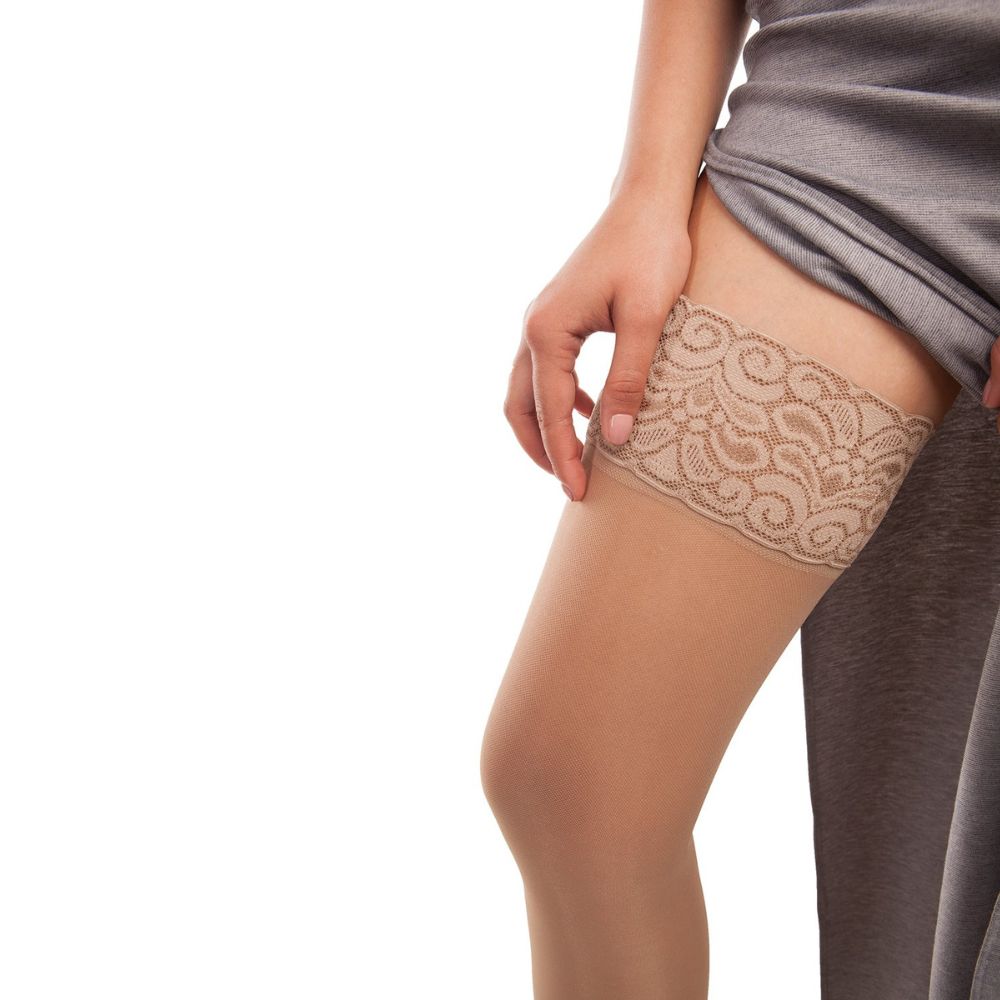 These are fantastic. A little difficult to get on, but worth the trouble. Be sure to read instructions.
Sheer Thigh Highs - Graduated Firm Compression Stockings: 23-30 mmHG (H-80)
10 hrs on cement floor stockings felt great legs felt great
I can't believe the difference vs support panty hose
I absolutely love these thigh highs. Sheer, indestructible, sexy, huge support ,and so much cooler than full pantyhose. I do 20 hour days, flt attendant to international destinations. These are game changers. I will only wear these for work or otherwise.
I have been using this product for about ten years. I love the feel, the looks and the effect for sure. I have recommended this product to few of my friends. Keep up the good job.
I also have a pleasure dealing with Nicholai who has helped my a couple of times. Very professional and kind.