Gabrialla
Regular price
$50.00
Sale price
$34.95
Unit price
per
Sale
Sold out
Feel Confident and Supported in Your Post-Baby Body
Experience unmatched comfort and support with Gabrialla™ 9" Abdominal Binder. Designed to promote quicker healing and a faster recovery, this binder offers the strength and flexibility you need. Specifically crafted to provide unparalleled support for postpartum recovery, including C-section healing, this 9-inch wide binder ensures optimal binding power for faster healing and post-baby weight loss. With its breathable elastic material, you can wear this binder all day long, staying comfortable and confident. Embrace your post-baby journey with the Gabrialla™ 9" Abdominal Binder.
Accelerate Healing

: 

Endorsed by healthcare professionals for a speedy recovery after C-sections and surgeries

.

Instant Slimming: 

Featuring discreet adjustable pulls, instantly shaping a sleeker figure beneath your attire.

Rapid Weight Loss

: 

Effectively redistributes weight, enhances balance, and aids in achieving your weight loss objectives.

Unparalleled Support: Boasting a 9-inch wide, ultra-supportive construction with dual flaps for added abdominal and breast support.
Materials: Polyester 42% | Cotton 30% | Nylon 18% | Lycra 10%
Share
View full details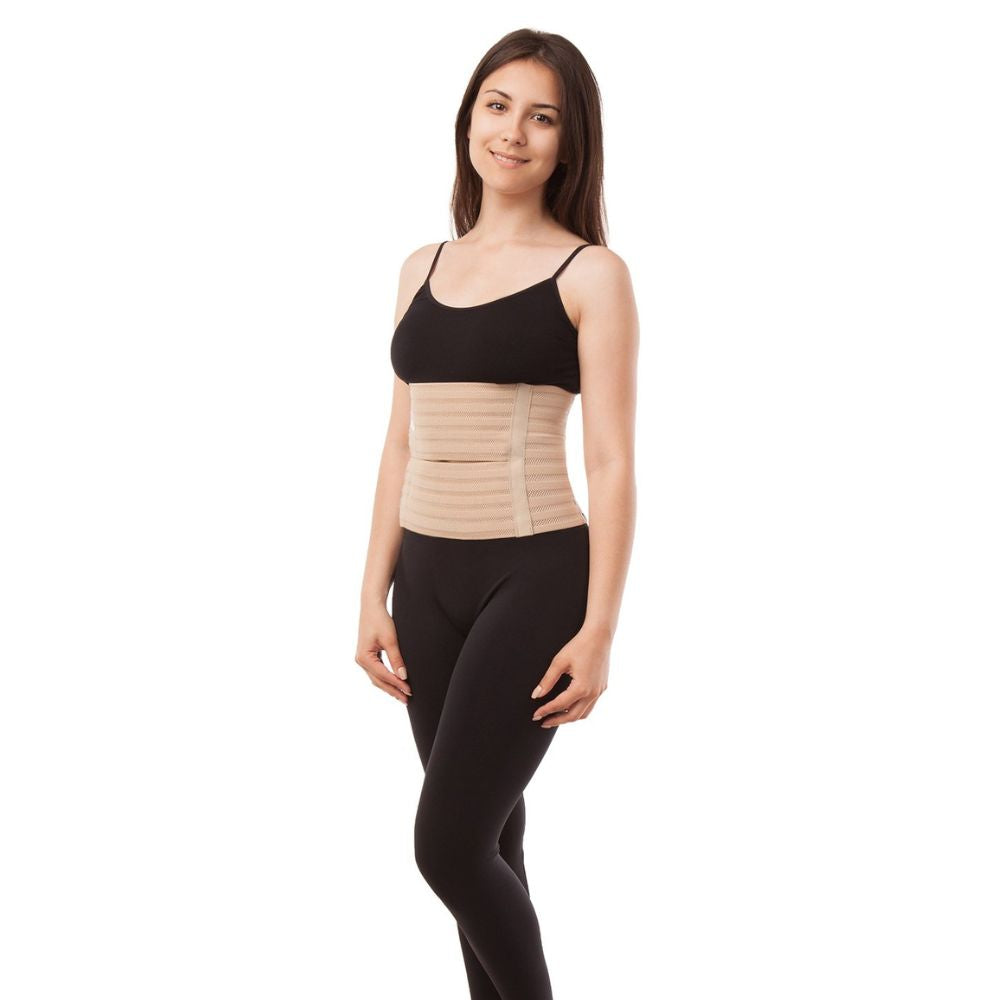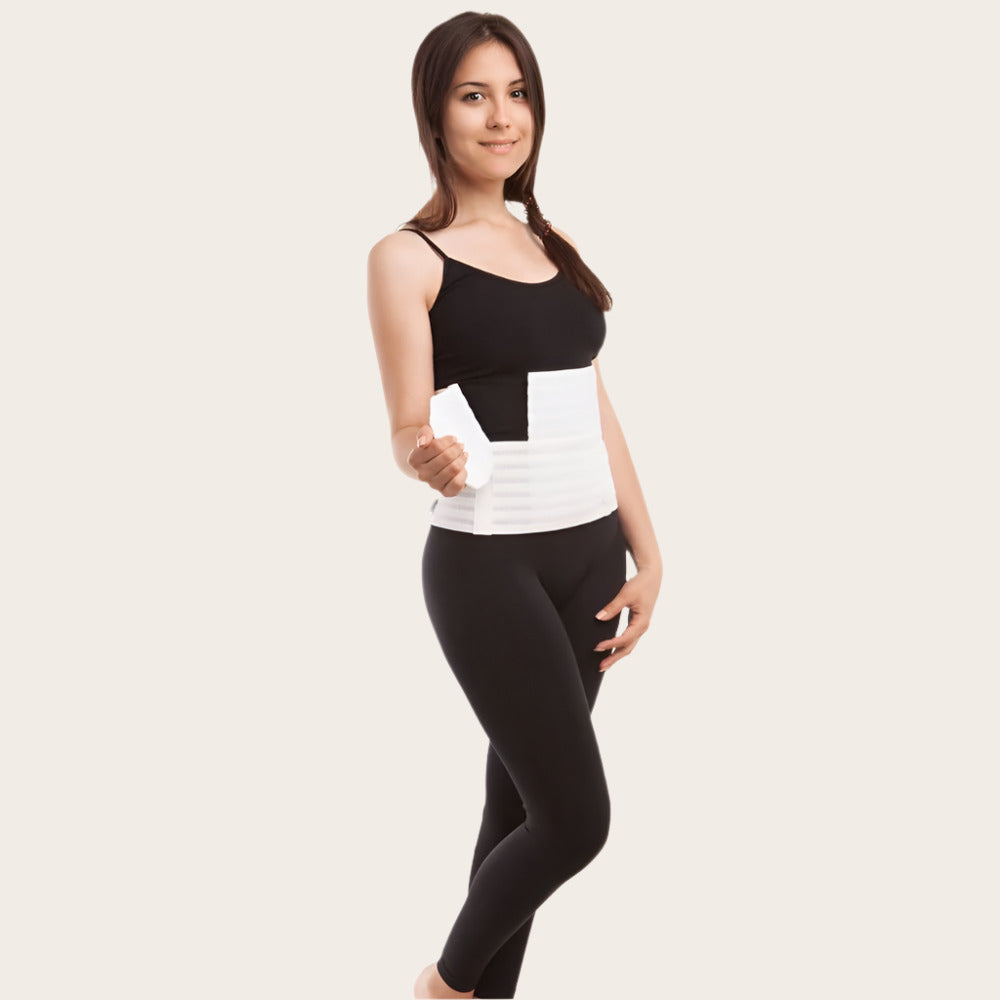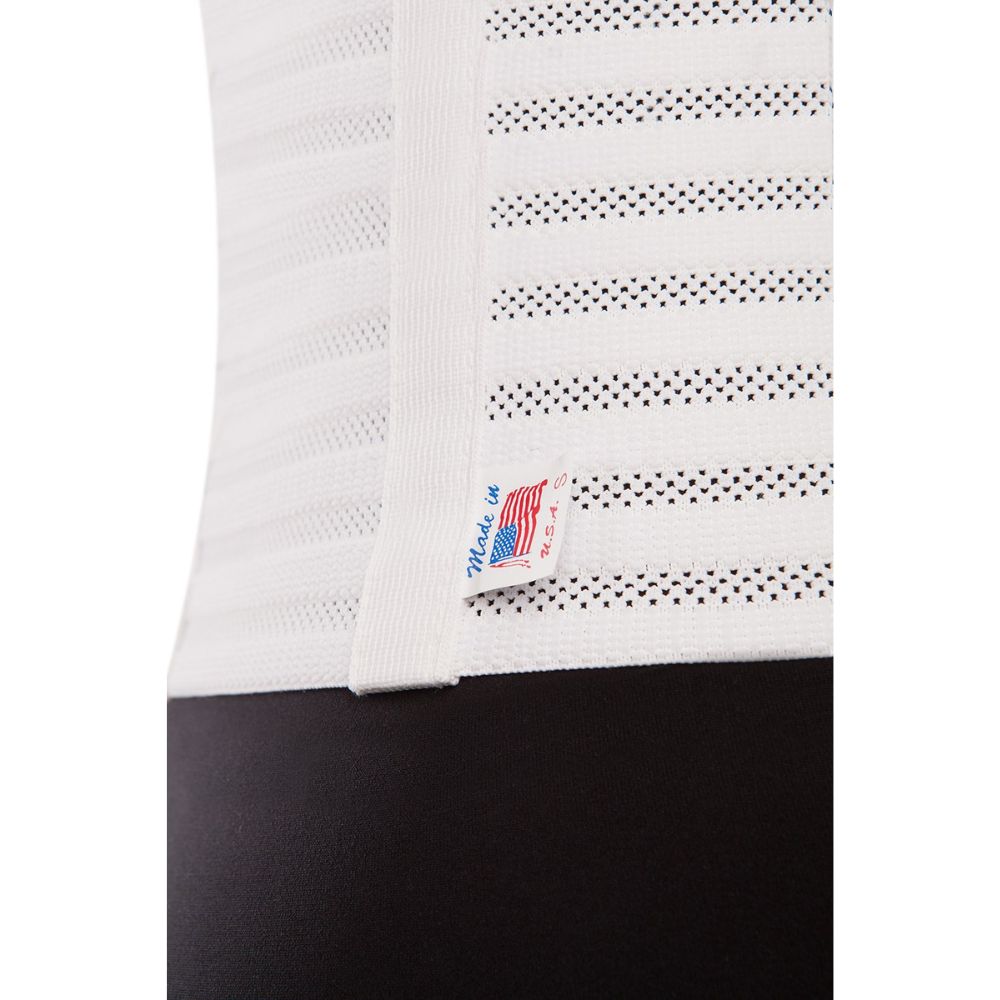 I wear a size 18 and my stomach was pretty big from my current issue(looked like i was about ...
I bought this product for an up coming abdominal surgery. This binder is huge so if you need one for a larger abdomen this the one to get. I wear a size 18 and my stomach was pretty big from my current issue(looked like i was about 4 months pregnant). I knew it might be larger after surgery so i ordered the 2xl. It was huge i could have easliy fit their xl maybe even large for a snug fit. The binder will hold you in. It has medium to mild support but gets the job done. I would order again in a smaller size.
Five Stars
Great product to help get things right again!
Exchange Product
I have previously reviewed my purchase. I am willing to try the suggested product provided Medbarn allows me to exchange the binder I purchased for the suggested binder. Please advise. Thanks. Barbara
Not what I expected.
I was looking for a replacement for the binder I received in the hospital to protect my G-tube. The Gabrialla is a great binder - breathable, which is very important to me. It was, however, too stiff and just will not work for me.
the quality is good and surely will use it for years
his product helped me a lot after I gave birth due to C-Section. It really supports healing because it keep my surgery protected... the quality is good and surely will use it for years